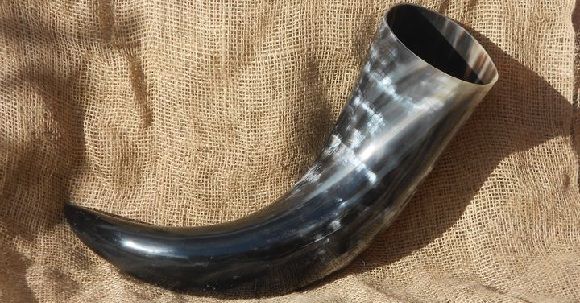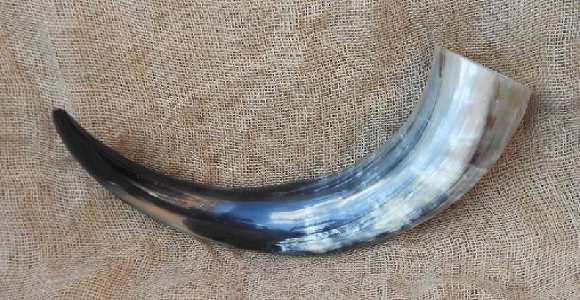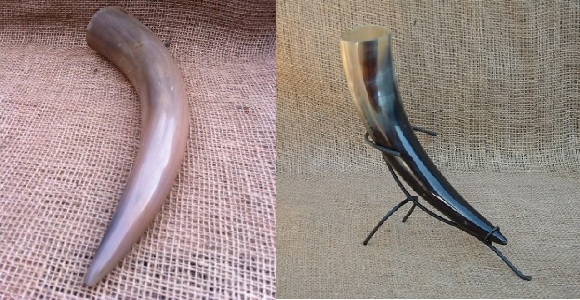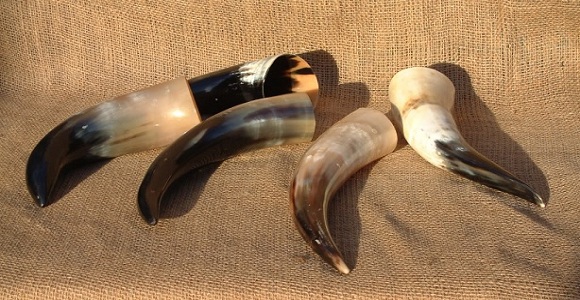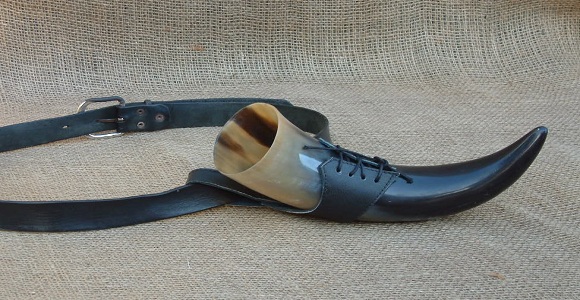 Our hand made Drinking Horns are as good as it gets
Superior quality drinking horns available in the wideset selection of sizes and colours you'll find anywhere. Remember, we don't make horns for anyone else. Each one is hand cut and polished to it's own individual shape and tone.
From our monster 2 litre horns (they hold about 3½ pints) through to our ¾ pint-ers, we're sure you'll find the perfect horn right here.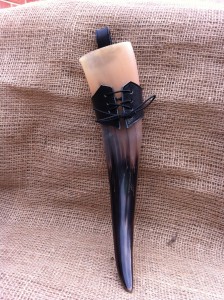 We've made it really easy to buy direct from the Viking workshop, and we've now expanded our range to 6 different sizes. Each one has been hand finished with a tough liquid resilient coating, that looks great and will last for years.
Perfect for beer, wine, all types of spirits, hot drinks and of course mead!
Check out all of our horns to the left of this page
Every horn we sell has been cut, sealed and polished by us, it's unique and no two are the same. If you have a preference, we offer a choice of dark, pale and mixed horns.
How we make our drinking horns
All our horns are hand selected from free ranging cattle, here in the UK. We cut each one according to its individual grain and shape, double seal the inside with drink safe sealant and then polish every horn by hand to give it a long lasting and resilient finish.
In short, we put an awful lot of love and care into all our products. And that gives us the confidence to say they're the best around.
Unlike a lot of folk now selling drinking horns online, ours are not mass produced in a factory. Ours are handmade, by a small team of professional crafts people who've been doing this for years.

Viking drinking horns come with a 2 year money back guarantee. No questions asked and no hassles. If you're not entirely delighted with your purchase or you have any problems send us an email and we'll refund you immediately.