Drinking Horns for Sale Direct From Our Warehouse

g
Beautiful and Totally Unique – No two Horns are the same
No Nasty After Taste -Food safe varnish guarantees no bad taste.
Highly Polished Finish – Highlights the Natural Depth and Grain of Your Horn
About The Viking Store.
The drinking horns for sale on our site are all individual and unique pieces, The first thing you'll notice, when you hold one, is just how well balanced and comfortable it feels in your hand and how good it looks.
All the horns are carefully selected and we take a pride in only shipping beautiful highly polished examples.
We've been doing it since 2005, and in that time we've literally shipped and sold at events thousands of horns with virtually no complaints.
All the Drinking Horns For Sale in Our Store are Guaranteed for 2 Full Years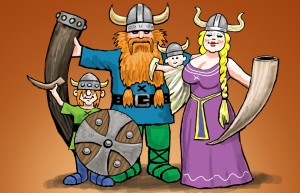 From our elegant three-quarter pint mead horns, to the monster 2 litre 'mammoth' XXXL horn, take your pick from 6 different sizes plus a selection of colours, to make sure you get a horn that truly reflects your personality and personal taste.
Each one is sealed and lined with a long-lasting,food safe varnish to ensure a completely liquid-tight finish, and then hand-polished to provide a luxurious and deep penetrating shine that showcases the natural grain and colour of your horn.
Perfect for wine, mead, beer, spirits and soft drinks.
Our Philosophy
We believe in delivering the best and keeping things simple.
Over the years, we've refined our techniques and experimented with many different sealants and polishes. And we're always looking to improve our products in any way we can. We always have done, and we always will. That's why we're the web's favourite horn-store.

And like we say, every Viking drinking horn we sell comes with a full, no-hassle 2 year money back guarantee. If you have any problems at all, simply let us know and we'll either fully refund you, or send you a replacement. No problem.
How many stars do you give us? Click to rate us on the right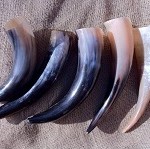 Author Rating
Brand Name
Product Name