The Horn Drinking Summer Guide 2013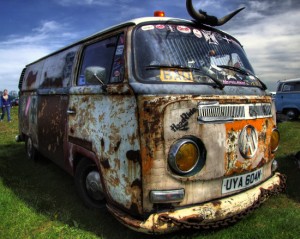 What could be better than standing outdoors, holding your horn drinking your favourite tipple and enjoying the fine summer sun along with a few of your favourite bands?
Not much. That's what we say here at the Viking Workshop. And every summer we enjoy plenty of fun and frivolity at Europe's biggest and bestest festivals.
And while we're there we love to catch up with our fans, meet new friends and indulge in some truly memorable horn drinking sessions. Everyone loves our hand-finished drinking horns and we love running the store, showing people our products, and of course indulging in plenty of horn drinking.
Check out the list of festivals we'll be at in 2013
And come join us for a spot of horn drinking, Viking style!


Now in its 12th year, we'll be enjoying some serious entertainment as Motley Crue, Twisted Sister, Motorhead, The Darkness and Bad Company head the bill at one of northern Europe's top rock shows. Check out the Viking Drinking Horn store and get your photo taken by our sign.
Serious Horn Drinking Alert!
14th – 16th June. Download Festival
You have been warned. This is home territory for the Viking Drinking Horns crew and we'll be there in force, horns in hand and ready to rock. Donnington Park hosts the festivities as usual for three days of the wildest partying on the planet.
Look out for the Viking Drinking Horn Store in our normal spot on the way in to the arena. (And if you can't wait to buy one of our drinking horns check out our online store here)
By the way, Iron Maiden, SlipKnot and Motorhead are topping the line up, which has to be a recipe for some serious abuse.
Sonnisphere at Knebworth Park is something different and one of the festivals we're looking foward to most this summer. With an eclectic mix of rock styles, comedy and alternative entertainment, (should be the perfect spot for a weekend of horn drinking and lazing around). Looking forward to catching the always excellent Faith No More, Kiss, Queen + Adam Lambert, Evanscence and Incubus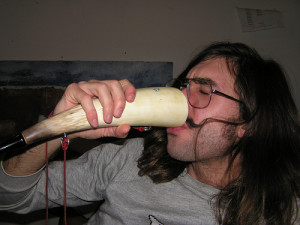 Don't tell anyone, but we're almost as old as Germany's biggest and loudest hard rock weekender. And we haven't missed the Wacken bash once, since we first began selling our horns there back in 2001.
For us it's always been the ultimate in horn drinking parties as part goers from the north meet fellow rock fans from southern Europe for the biggest beer-iest bash of the year.
The band list is endless, as twin stages go head to head late into the night at Wacken, and with Motorhead (again) heading an awesome line up, we strongly suggest you give Wacken 2012 a try if you've never been before.
As well as enjoying your horn with friends as Wacken has to be one of the friendliest rock weekends of the year and always a great laugh.
8th-11th August. Fill your horn for Bloodstock 2013
Plenty of open air horn drinking to be had at the Bloodstock Festival, just keep an eye on what you're drinking (and who's looking for a drink from you…)
Slayer, King Diamond and Accept are just three of the bands we'll be on the lookout for this year.
Bloodstock 2013 looks like being a sell out and Viking Drinking Horns will be there for you all weekend.
14th-15th August. Horn Drinking at SummerBreeze
No doubt about it, the SummerBreeze Festival, at Warren Farm near Swindon, has one of the most eclectic line ups of any festival this year.
The Viking Drinking Horns Store will be in attendance, handing out horns full of goodness to the pure, and we're looking forward to Summer breeze hitting British shores for the first time
28th -30th September. The International London Tatoo Convention
It's fast becoming one of the largest Tattoo shows in the world and we're regular visitors to London's annual festival of body art. This year we'll be sharing much coveted trading space with Belle Epoque Corsets again, so be sure to bring your old lady and visit us in the market area.
Look out for us at your local festival this year. The Viking team are always looking for new shows and festivals to sell our genuine horn drinking mugs and accesories.