Searching for the Perfect Drinking Horn or Goblet?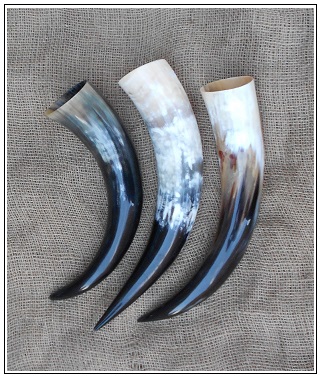 Welcome to the Viking Drinking Horn workshop.
Beautiful, strong and very, very long lasting, every horn and goblet we well is supremely fit for purpose and will give you years of faithful service. Shop with confidence at our online store and get exactly the right colour, shape and size, with our unique custom ordering system.

Our drinking horns and horn are the best around, thanks to our unique approach. We use state of the art tools, polish and materials but we follow traditional methods of production that have been around for centuries.
Browse the site, check out our online store and enjoy our craftsmanship.
Hand-finished in the UK, our horns are available worldwide, including United States