Viking Drinking Horns – Bringing It Since 2005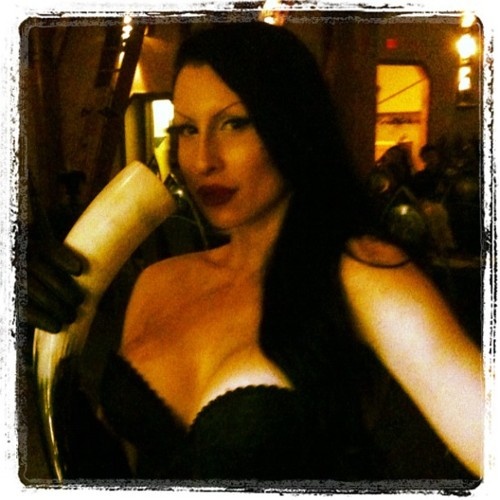 One of our genuine Viking Drinking Horns has to be the best way to enjoy your favourite tipple, whatever it is you're drinking. Tough and durable, they're made to last and are perfect for shows, festivals and role playing.
In fact, they're just the thing when you want to let your hair down and party.
– They tough and they don't break
– They look great and last for years
– Each one is hand-finished and unique
Searching for the Best Viking Drinking Horns. You've come to the right place
We're the real McCoy, proud to continue a skill that's almost as old as drinking itself, creating beautifully crafted horn products for our discerning customers all over the world.
We began life back in 2005, with a handful of horns on a table at a festival in northern England. But it wasn't long before the love shined through, and within a year we'd set up the Viking Workshop, devoted to producing bespoke horn products for people who demand a high degree of quality and authenticity.
The basic design may not have changed much, but we like to think we've made a few improvements on the original. The way we cut and prepare them is exactly the way it's always been. and we hand pick each horn individually for its size and shape, from free-ranging cattle.
And that's when things get totally modern…
Our dedicated team of craftspeople set to work, adding a liquid-tight inner sealant and polishing the horn to bring out its natural colours, texture and grain. The result is a beautiful, one-of-a-kind piece of craftsmanship, that will last for years.
All Our Viking Drinking Horns are Absolutely Unique One-Offs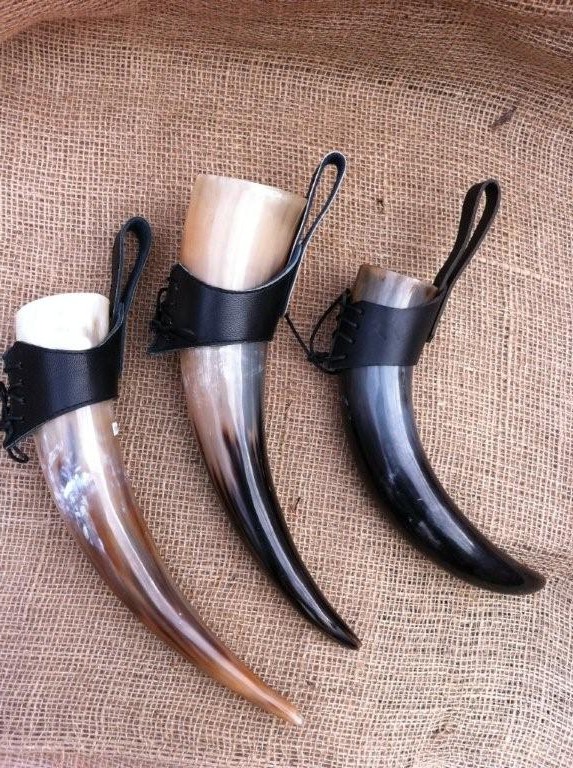 Every one we sell looks as good as these.
No two are the same, and we work hard to bring out the natural beauty of each individual horn, while ensuring it's tough enough to serve you well for a very long time.
And because we control the entire production process ourselves we're very confident when we say you'll be delighted with any product from our range or horns, goblets and tableware.
In fact, we're so sure you won't find a better horn for drinking anywhere else, that if you're not 100% delighted with your purchase, we'll be happy to give you a full refund.
We can only say that because we know they're the best. And here's how…
We began life 'on the road', selling at rock shows, festivals and Role-Play events. We still do, and we're regulars all over Europe every summer. You just can't keep us away.
You may well have met us yourself, or been told about us by a friend. We love catching up with all our customers, old and new, and the feedback we get really helps us when we head back to the Viking Workshop and start getting creative.
*It's exactly how we developed our new coating process, which guarantees absolutely no nasty horn after-taste, something which you may have noticed if you've used an inferior horn before.
It's also why we introduced our a new easy sizing system that now includes a 2 litre horn for the first time anywhere, (pictured above on the right of this page). It's a real monster, capable of holding way over 3.5 pints of whatever you like!

The bottom line is that here at Viking Drinking Horns we love what we do, and we know that we do it best. Happy Shopping!