Searching for the Perfect Drinking Horn ?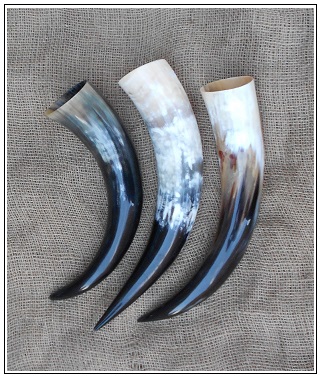 Welcome to the Viking Drinking Horn store.
We have the finest range of genuine cow horns on the web, beautiful, strong and very, very long lasting, every horn is guaranteed fit for purpose and will give you years of faithful service. Shop with confidence at our online store and get exactly the right colour, shape and size, with our unique custom ordering system. We're a small dedicated team, and we aim to process all orders in less than 2 working days.

We select the most beautiful polished horns from around the world and guarantee the food safe varnish coating will leave you with no bad smell or taste, so you will only taste the drink inside the horn.
Browse the site, check out our online store and enjoy our craftsmanship.
Sourced from across the globe, our horns are available worldwide, including United States