Viking Drinking Horns and Horn Cups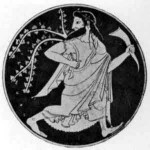 Our drinking horns are the best around, and we work hard at keeping them that way. We've been hand finishing our horns and goblets since 2005, and while we like to think our state of the art techniques – of sealing and protecting our products – are as good as it gets, we also try to employ traditional methods and tools wherever possible.
So with a nod to our past, here's a brief history of the horn and an over view of the way we work.
Archaeological records reveal that Vikings have used drinking horns and horn cups during the early years. Few of the samples survive that are made from the horns of goats and domestic cattle. Likewise, there are Viking drinking horns that are made from real antlers and stoneware. Other drinking horns have a stand making it more functional. That is why if you want to have the drinking horn you should choose one that is made from hand-finished Viking drinking horns.
Viking drinking horns and horn cups are unique because they are made from artisan craftsmanship. Each item has its own natural shape and polished in order to obtain good look that will last for years. Usually, Viking drinking horns are available at festivals and shows throughout Europe. You can also search online for website offering the best Viking drinking horns and horn cups.
The Viking drinking horn is perfect for any occasions and other purposes. It is commonly used during role playing and re-enactment. It complements other kind of historical costumes. Likewise, it is also ideal during camping, concerts and festivals. The Viking drinking horn and horn cups can be used in outdoor activities because it does not easily break.
On the other hand, you can also choose horn cups that are hand crafted to ensure perfect finish just like the drinking horns. Make sure to choose horn cups that are perfectly designed to satisfy the customers. If you are interested to buy Viking drinking horns and horn cups, you can browse https://vikingdrinkinghorns.com and find the item that suits your needs and preference.
You can expect that the drinking horns and horn cups that they produce will serve for longer years and guarantee to remain water-tight. In addition, these items are not only perfect for personal and occasional use. It is also a great souvenir that you can give to your guests. The items produced by this website are simply the best among other manufacturers of Viking drinking horns and horn cups.
In the same manner, the drinking horns and horn cups do not leave nasty taste. It is because they use deep resilient coating that ensures 100% liquid tight seal. In this sense, the drinking horn does not give nasty taste instead the user will enjoy the taste of the liquor. Moreover, they create individually finished drinking horn and horn cups. Thus, no two items have the same color, shape and texture.
Moreover, it is also important to know the proper caring of Viking drinking cups and horn cups so that they will last for longer years. These items should be treated just like the normal mug or glass. It should be cleaned by using warm soapy water and should not be washed in dishwasher. Keep in mind that the humid conditions are not good for these products.
Indeed, the Viking drinking horns and horn cups are some of the ancient products that are still popular even in today's modern age. It is rewarding to have these items in your home as it can attract the attention of your guests.