About the Viking Drinking Horn Workshop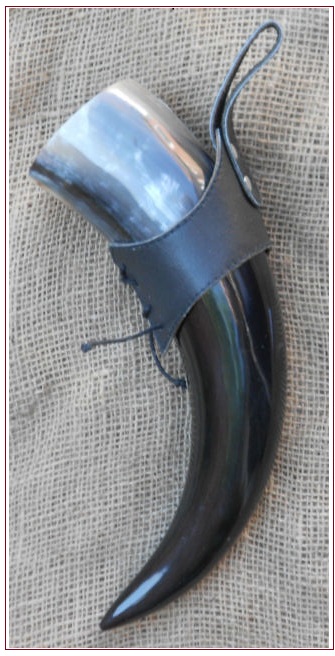 The only place to buy a genuine Viking Drinking Horn is from our UK workshop. Every hand finished horn product we sell is manufactured to the highest possible standards.
We use the most efficient and modern materials to seal and polish them, but always with an eye on tradition and a centuries old craftmanship rarely seen nowadays.
In short, we love what we do and we're proud to say we produce the best drinking horns, goblets and horn tableware you'll find anywhere.
Each horn we select has been carefully chosen for it's natural shape, colour and grain. Then it's cut, smoothed and finished by hand, to highlight its natural features.
After that we use a food and drink safe sealant which means a Viking drinking horn doesn't just look good, it carries none of the nasty after taste you'll find with inferior products.
Our History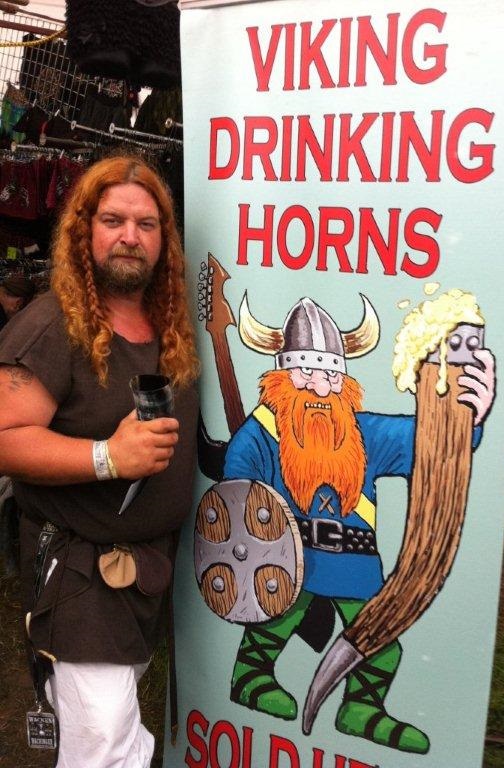 We sold our first horn back in 2005, so we like to think we've learned a thing or two about what's important to our customers, and what's important in a horn.
And that means drinking for a start!
We're always on the road, selling our products at shows and festivals all over the place.
We've made friends everywhere and grown to become the web's favourite horn store, with delighted drinkers all over the world buying from us over and over again.
Like most of our customers, you probably found our site after a friend recommended us to you. We're glad you're here.
So Why Is A 'Viking' Drinking Horn So Good?
The answer's simple:
For a start every one is unique, a one-off work of artisan craftsmanship dating back centuries. Each horn has been expertly cut, following its natural shape and grain, then polished to a high gloss finish, designed to look good and last for years.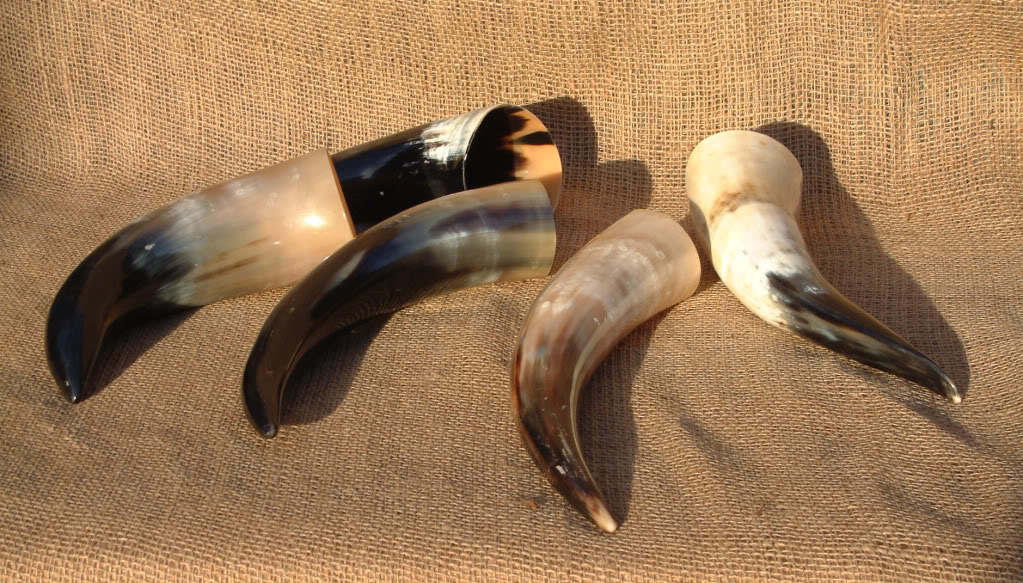 Because we sell our drinking goblets and horns at shows and festivals all over Europe, we get the opportunity to talk with many of our customers face to face, just like people used to in the good old days.
Using YOUR feedback we're constantly improving our products. That's why we launched our new expanded choice of sizes at the beginning of 2013, and we're now very proud to offer the widest choice of horns you'll find anywhere online.
Don't forget, every horn we sell is 100% sealed – with a completely liquid proof and impermeable coating – so you won't find your favourite drink tainted by the flavour of your horn's previous owner, which can be a problem with poorly made drinking horns.
A Viking Drinking Horn is perfect for:
Re-Enactment Groups & Role Players –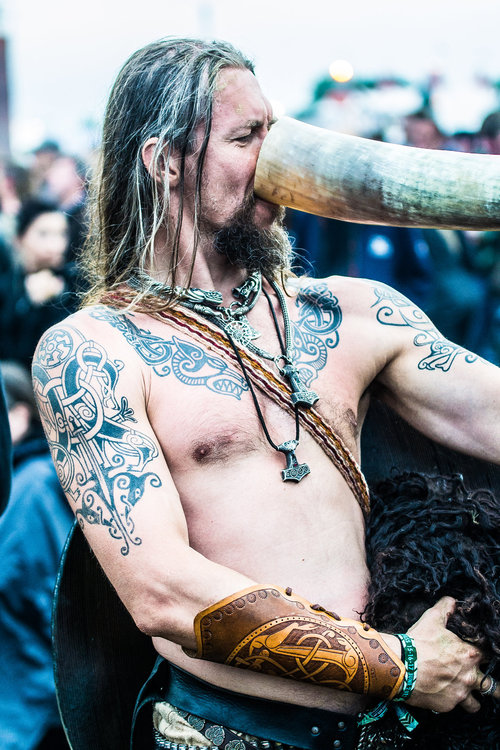 Viking Drinking Horns are the best around. Totally authentic and ideal for regular use because they're completely water tight. Your horn will serve you well for many years and makes a great addition to all kinds of historical and fantasy related costumes.
Festivals, Camping & Concerts –
Your best friend for the weekend. Tough and hard wearing, what's better than one of our hand finished horns when you're enjoying the great outdoors for a few days.
It won't break, it's not made of glass and and you can strap it to your belt – Party on.
Parties with a Difference –
You're in good company too. Greek gods and goddesses, Roman Emperors and Egyptian Kings all loved a good party. And the vessel of choice for their favourite tipple? You guessed it.
From outrageous orgies to dinner events with a dash, for a mythical gathering with a difference why not consider serving your guests their favourite tipple in a Viking Drinking Horn – Legendary decadence starts right here.